Over the last year we've seen a number of innovative practices in the web design space, vastly accelerated by the development of new technologies. And although these technological shifts continue to evolve at a rapid pace, a number of inspiring design trends have already emerged for 2018, with designers masterfully taking on these new innovations to create beautiful, clear and consistent, user-friendly websites.
From video to chatbots, AI to animated logos, we uncover the trends you're bound to experience as you explore the web in 2018.
Animated logos
At a time where the average attention span of online users is at an all time low, animated elements are playing a big part in demonstrating complex ideas in a succinct, simple and engaging way. Businesses making use of this trend find that they are able to convey their brand identities more clearly, in a  modern and dynamic format. An animated logo can help a brand stand out against its competitors by offering a pleasant first impression, evoking emotion and showcasing creativity and innovation.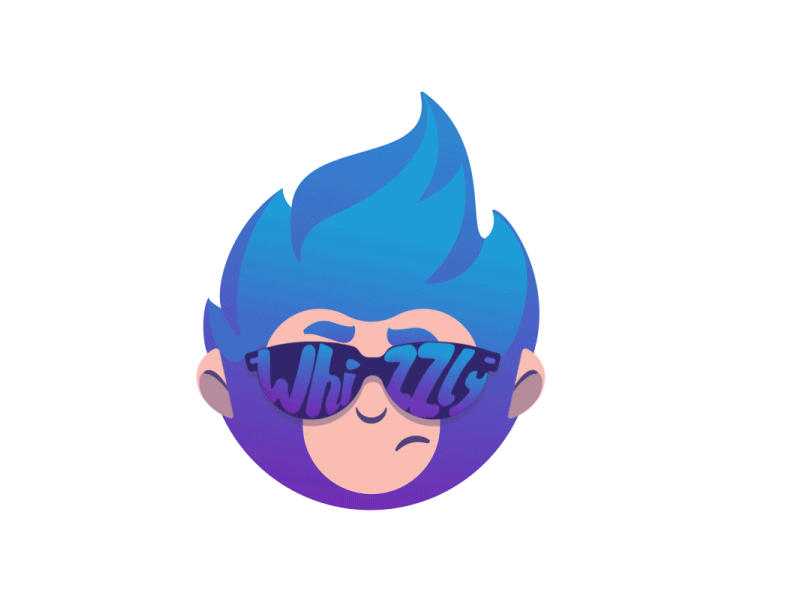 Chatbots
Automated call centres, interactive articles, voice applications, conversational interfaces in apps and automated messaging is predicted to overtake traditional customer service such as email marketing, phone calls, surveys and even face-to-face encounters. Chatbots allow businesses the opportunity to dynamically respond to customers 24/7 through a number of  common 'conversational' implementations such as easy-to-answer questions and adding a unique brand personality to your language. These features and the responsiveness of chatbots are helping to increase user engagement and product sales.
Artificial Intelligence
In the past decade Artificial Intelligence has hugely influenced the way we experience technology, with the likes of Siri and Cortana helping us navigate through our mobile devices and more recently the continued evolution of Alexa, who helps us navigate a number of our day-to-day activities. In the last two years in particular, we've seen AI more aggressively integrated into web design, web apps and different business technology. Technologies such as Adobe's Sensai and Scene Stitch have been developed to help make a designers work more efficient through the use of AI. We also see AI bring about higher conversion rates through its ability to personalise and enhance the user experiences by collecting and translating data into relevant insight into our customers' user journeys and purchase habits.
Machine Learning
Machine learning has been marked as one of the biggest game changers in 2018, and the years to come. This trend, like AI, falls under the field of Data Science as they directly and indirectly affects the management of data. What this trend indicates is that in future, managers will have the opportunity to place more focus on processing sales activities for their business, leaving the management of data and insight implementation to be run by intelligent machines.
What does this mean? Both big and small businesses can use Machine Learning and Artificial Intelligence to recognise even the smallest tactics that can enhance your lead generation marketing, such as the best font, graphics and layout that can create a winning responsive web design.
Layouts
As far as layout is concerned in 2018, we have seen the rise in the use of Asymmetric layouts that are deemed to go against the constraints of responsive design to favour creativity in the designs. This is according to Bearne. He however cautions the use of this layout because he says it breaks the rules of web design. He adds that good designers should follow rules & work with them. But they should also find ways of pushing the rules and find new ways of presenting their content.
Colour
Colour is the new black! The future looks bright for design lovers in 2018 with purple, pantone 18-3838, emerging as the most powerful option than in any other time. This is according to Leatrice Eiseman, the Executive Director at Pantone Colour Institute. Contrary to what colour watchers are saying, purple has refused to fade over the years as the colour spectrum continues to expand. With different colour palettes still in the pipeline, we're certain to see bold, saturated colours become the new neutral colours of choice. To add to this bold colour, gradients appear to be making a modern day come-back, using an updated semi-flat design that combines gradients and shadows with the flat design movement to improve user experience and functionality.
Typography
Typography has undergone changes over the last couple of years and in 2018 we're witnessing a rise in the use of open source fonts in the online environment. Brands are making sure their font resembles their character and personality, creating unique and powerful typefaces that charm their customers. Clean and bold, grid-like structured font appears to be leading the design trends, with many designers making the move away from the default black font colour to more bold and emotive colour fonts that provide further identity for a brand.
Illustrations
Illustrators and graphic design artists have become a popular feature of many web design teams as brands have become more focused on using unique and personalised imagery to inject personality into their brand. Apart from the injection of more colour, interestingly there also seems to be a resurgence of the 90's retro style of illustration.
Video
As the most popular form of media consumed by online users worldwide, video can be considered king in the web design space. Not only can it create an exceptional and engaging web experience, using Youtube also bumps up your SEO ranking, meaning your brand attracts more customers. There is also an increase in the use of live videos as a part of a brand's conversation channel and e-learning platform, giving consumers richer and greater contact with brands.
Virtual and Augmented Reality
The use of virtual and augmented reality video content has been on the rise as they offer an interactive customer experience. From 360 degree videos, virtual reality games and experiences as well as 3D interactions, virtual reality innovations continue to immerse our world and it is a technology trend that both small and big businesses should start focusing on.
As technology evolves, design patterns and practices radically shift to enhance the user experience and if the past two years are anything to go by, we're certain to see some spectacularly impressive design implementations throughout 2018 and the years to come.
If you're a leading tech company in Software Development and/or Web Development, UI/UX Design, Digital Marketing or Mobile App Development, list your company on the TechLeaders.io directory and expose your brand to our audience of top, global businesses and clients.